The ribbon manufacturers adopt a-grade imported ribbon silk as core, which is made of double-ply fiber silk and double-coated. According to customer's requirements, they make stretch, stretch and twist. Using grade A and high quality raw materials to produce stable quality, durable and anti-aging. The production range of materials for the production of ribbon manufacturers mainly includes:
Ribbon manufacturers
Ribbon: elastic woven articles such as elastic belt and elastic rope are made of rubber silk wrapped with thread.
Weaving: elastic weaving products, such as elastic woven fabric, jacquard round woven fabric and so on, are made of rubber silk wrapped with root thread.
Socks: rubber wrapped thread is used to make elastic and recycled edges at the mouth of socks, and elastic ribbon thread is used to knit socks.
Sports products: make wrist protector, leg protector, hair protector, finger protector, knee protector, ankle protector and so on.
Clothing items: floral swing, elastic lace and so on.
Daily necessities: such as labor protection gloves, masks and so on.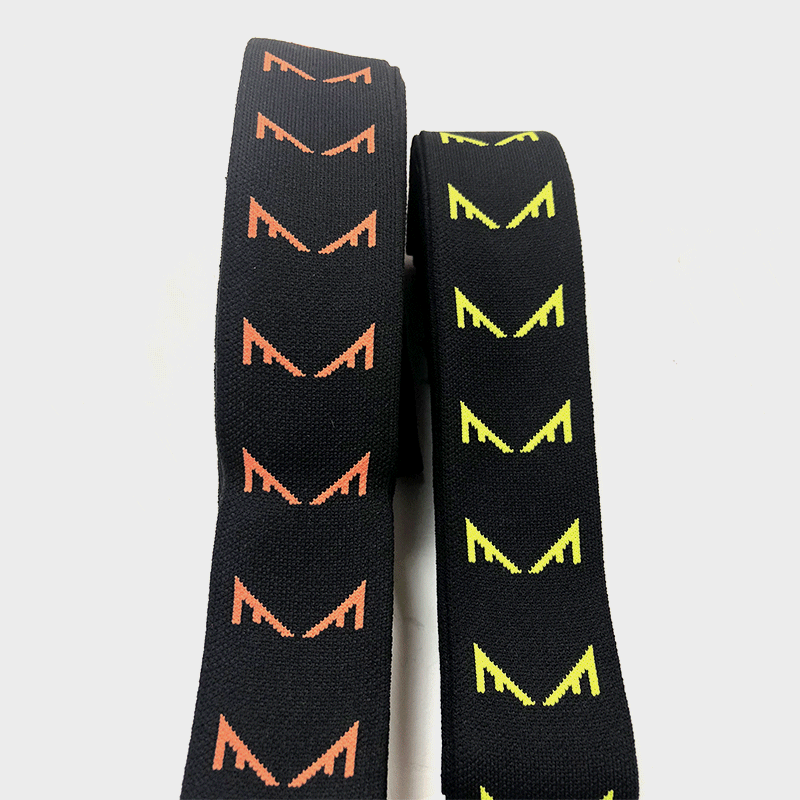 Jacquard ribbon is a fashionable and trendy ribbon technology, three-dimensional fine appearance, many beautiful patterns woven flowers, birds, fish, insects, birds and animals. Brand jacquard, logo clearly visible, bright color, very class, not only can increase the added value of products, but also to enhance the brand image. The pattern of jacquard ribbon is fine, with smooth hand feel, good wear resistance, high color fastness and never deformation. The pattern of warp jacquard ribbon is relatively simple and simple, while the pattern of weft jacquard ribbon is large and exquisite, with distinct and three-dimensional color.
Jacquard is a fashionable and trendy technology of ribbon weaving, with single side jacquard and double side jacquard. Nylon ribbon jacquard, which is widely used, is now a high-grade ribbon variety. The jacquard ribbon has a fine three-dimensional appearance, and the jacquard pattern is durable and can never be deformed. Brand jacquard, logo is clearly visible, bright color, very class, can increase product added value, and can improve the brand image. And the unique pattern jacquard, can reflect the product's beauty and differentiation design, and can highlight the designer's design concept. Mainly used in high-end brand products such as luggage, leather goods, bags, pet belt and belt, etc.
Elastic ribbon knitting for you to introduce the quality of the webbing is also related to the specifications of the webbing, the standard specifications is a good reflection of the quality of the webbing. As zippers, buttons, hot drilling, metal fasteners and other accessories in the clothing design of status is more and more outstanding, some design feeling of the auxiliary materials are widely used in ladies fashion and leisure clothing, but the expert reminds, accessories in addition to practical with adornment sex two big functions, but also guarantee the health, safety, environmental protection, enterprises in export garment accessories, remember do not ignore the environmental requirements of the plastic parts.